Alt av Billy Childish hos L-13 er fantastisk, og ekstremt rimelig.
https://l-13.org/product-category/by-artist/billy-childish/
Edisjoner av to veldig hotte kunstnere

France-Lise McGurn
Dream bod and Bronco, 2020
14 colour silkscreen
42 cm x 60 cm (unframed)
Edition of 80, signed and numbered by the artist on an archival label attached to the back of the print
The price of the edition increases as the edition sells out.
Price
£495.00 GBP
Gina Beavers
In-N-Out Burger , 2020
Digital print on fine art paper with hand-made acrylic emoji appliqué
61 x 61 x 1 cm
Edition of 30 + 5 AP, each unique, signed and numbered
800 EUR
For den det måtte interessere. Jeg har vært i kontakt med Kunstnernes Hus og det viser seg at denne fortsatt er tilgjengelig.
Ida Ekblad - BRAIN EITHER HEART BOTH
58,5 x 44 cm. Silketrykk på papir. Edisjon på 200 / 30 AP / 5 PP.
Pris: 10 500,- (inkl. kunstavgiften).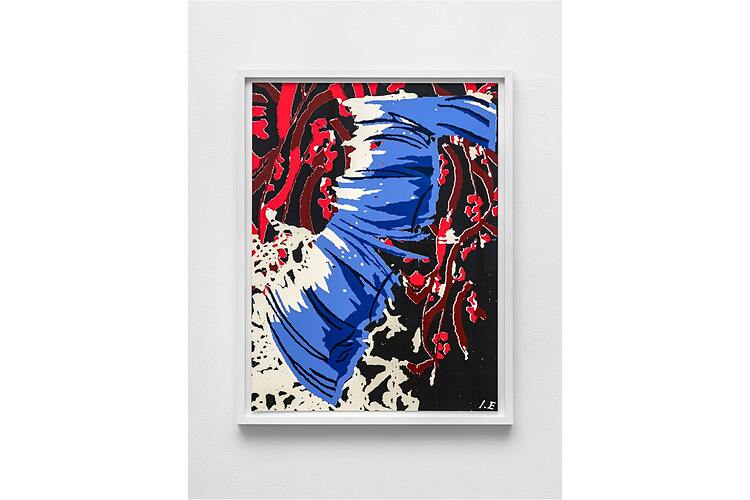 Gikk for denne

Hvis du skal ha en Ida Ekblad edisjon vil jeg sterkt anbefale Counter sin (tror den ligger i åpningsposten her, men poster igjen). Fantastisk håndverk, klassisk motiv, lite opplag og god pris.
Kan også nevne denne av Frida Orupabo når jeg først er i gang (kjøpte akkurat en før jeg postet). Litt lite info på nettsiden til Trondheim Kunshall, men har nå sett den. Den er klebet på en typ aluminiumsplate og kommer med signert sertifikat. Dette er et ordentlig godt verk!
Dette er vel heller en original å regne og ikke en edisjon men disse håndmalte led lampene fra Melgaard fra 2015 er fortsatt å få kjøpt. Prisen er ikke noe å si på heller.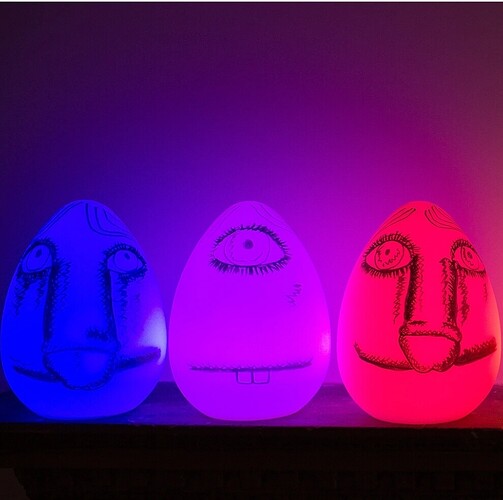 Kom over denne av Oliver Osborne. Hadde kastet meg over den hvis ikke fruen hadde lagt ned forbud om å kjøpe flere edisjoner.
Nydelig edisjon fra Christo og Jeanne Claude sitt siste prosjekt.
I'm sure it's a marvellous publication as they always are but the transition to "numbered and signed by project photographer Wolfgang Volz" whilst staying at this price point is a little much considering there are similar works and publications signed by Christo and Jeanne-Claude still available for less.
Jeg ser poenget ditt, men i dette tilfellet er det Wolfgang Volz som har dokumentert hele livet og arbeidene til Christo og Jean-Claude siden 1971. Et siste farvel etter deres død.
Yes, for sure a legacy work, and a much smaller edition if that's important, but think I'd have the other option with the swatch and signed book.
Noen nydelige edisjoner av Louisa Gagliardi