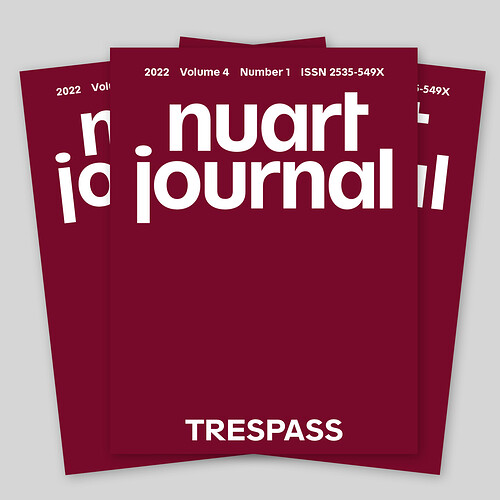 NUART JOURNAL ISS 7 : LAUNCH
ABERDEEN ART GALLERY AND MUSEUM 11:00–11:10
Nuart Journal TRESPASS Launch
Join us for the exclusive launch of Issue 7 of Nuart Journal. Nuart Journal was first published in 2018 to widespread critical acclaim. Professor Jeff Ferrell, from Texas Christian University has called Nuart Journal 'the most exciting mix of political, visual, and intellectual energy I've seen in a long time!' This issue explores the socio-political, legal, geographical, cultural and economic determinants of what constitutes trespass and transgression in street art cultures.
Our TRESPASS issue contains 12 original articles. The journal will be on sale at the launch and throughout the festival period.
Pre-Orders and online sales via Berlin's Hitzerot : https://hitzerot.com/
All contents are available for download for free via : www.nuartjournal.com