We are delighted to announce 'TRAGIC/MAGIC', a solo show by one of the Region's most exciting and progressive talents Wan Ho (CH/NO)
Opening night and preview: 09.11 at 19:00
Exhibition dates: 10.11 - 02.12
Nuart Gallery, Salvågergata 10 - Stavanger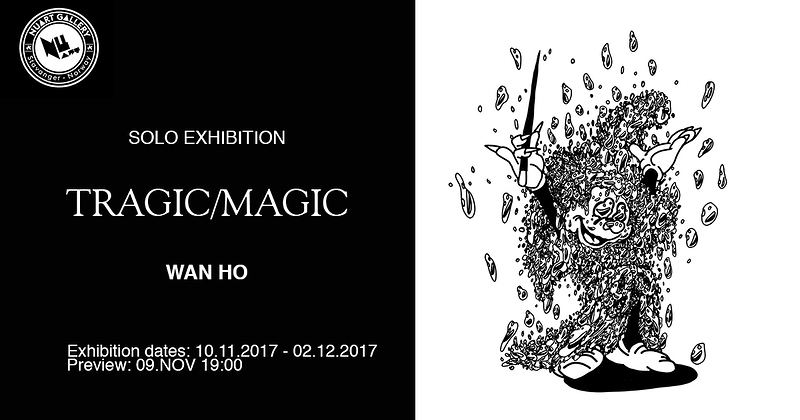 Wan is a Chinese born graffiti artist based in Stavanger, Norway. His work consists of intricately detailed pen and ink, acrylic on canvas and his own hand pulled artist produced screen-prints as well as objects and installations.
His work explores a rich tapestry of influences from Manga to Graffiti, fantasy and reality, politics, both personal and social to dreams and reality. Rich in symbolism, Wan Ho's work focuses on the dichotomy of his own experiences and draws influence from both China's rich cultural heritage and the West's constant search for the "new".
Embracing tagging and graffiti culture at an early age, Wan Ho's work often contains references to these seemingly polar opposites, the ephemeral (West) and the eternal (East). Clinging to the past whilst attempting to liberate oneself from it creates a constant contradiction that sets up a tension in his work and life that his work explore to the full.
His characters, like the artist himself, escape the clutches of the past and set out on journeys of discovery, both inner and outer.
Wan has been part of NUART FESTIVAL and NMNP PROJECT SPACE for several years and since his debut in 2014 at the Gallery, his work has been featured in several important exhibitions.
We are looking forward to see what he has in store for his 'TRAGIC/MAGIC' show!
Join Wan and us on November the 9th at 19:00 for a night of art, music and fun!