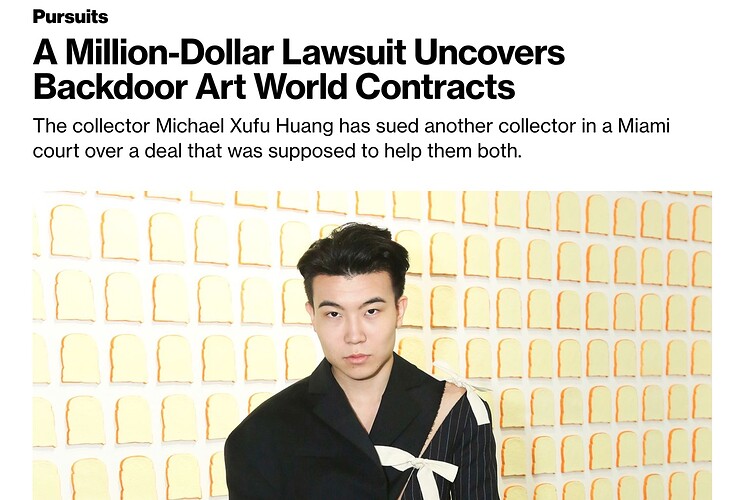 Everyone's at it.
A lawsuit has dragged the discreet negotiations of the top-tier primary art market into the public spotlight.
According to the suit, Michael Xufu Huang, a prominent Chinese art collector and socialite, had a financial agreement with Monaco-based Argentinian collector Federico Castro Debernardi.
The nature of the deal was that Debernardi would use Huang to buy difficult-to-secure artworks. Huang would purchase the pieces in his own name, then quietly resell them to Debernardi for a 10% commission.
https://www.bloomberg.com/news/articles/2022-01-12/a-million-dollar-lawsuit-uncovers-backdoor-art-world-contracts