Opening / 23.11 / 19.00 - 21.00
Neste uke åpner vi en ny utstilling med den svenske kunstneren Malin Gabriella Nordin. For mer info se teksten under og ta gjerne kontakt om du vil ha mer info, gard@golsa.no.
---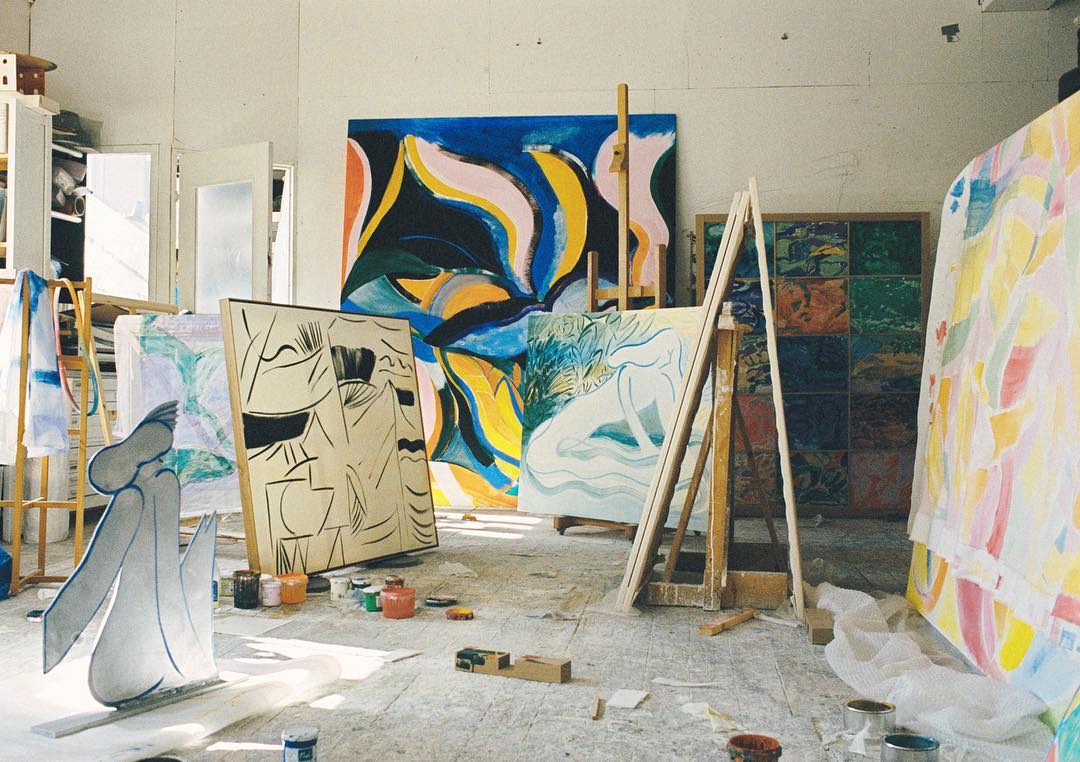 For the first time at Gallery Golsa, Swedish artist Malin Gabriella Nordin presents a new series of work in an exhibition titled Bloom Head . Nordin is a prolific artist whom despite her young age has developed a strong and unmistakably personal artistic language which has earned her admiration from devotees, critics and creative peers. Bloom Head encapsulates a particularly interesting moment in the career of an artist whose journey is constantly accelerating towards further views.
Nordin often revisits familiar themes and musings about nature, dreams, growth, introspection and observation. Bloom Head presents nature as jubilantly fruitful, a place of prosperity and peace. An image of a womanlike figure nestled in flowers and bathed in golden light suggests a reverence to nature as its own creative force.
Carried on throughout the exhibition is the idea of creation as its own agent. Nordin is a visceral creator, her process is navigated by the dialogue taking place between her and the material, one action leading to another - the final outcome often a revelation even for her. She often moves between mediums, not shying away from applying her vision to unfamiliar materials. This openness has naturally led to Nordin amalgamating different techniques and ways of seeing which is evident in her recent work. Working with collage techniques and painting on different surfaces and materials has reared a unique eye for colour and composition. Her sculptures, often painted wood or metal, look like intricate works of art sprung from fertile soil, as if gifted to us from another realm. Colourful canvasses covered with churning abstractness are evocative of vegetation budding in super speed. A complete embracing of colour, texture and form are essential to Nordin's way of creating. The relationship between artist and material is in this case one of complete synergy.
Nordin's artistry acts as guide through the insights and observations of being. Her continuous exploration of perception, consciousness and creation prove her commitment of being a candid channel between Idea and Form.
Malin Gabriella Nordin (b.1988) received her education from Bergen National Academy of the Arts, Norway. She lives and works in Stockholm, Sweden. Previous exhibitions include Floating From Within, at GSB (SE), Below, Within, at Mini Gallery (NL), Lolis Lolima at Tag Team Studio (NO) and Notion of Treshold, at 0-0 LA (US).