Steike, bra at jeg kjøpte 10 av disse, NOT
Ja, nå kan du angre din gnitalus

En liten update for de som liker Matsu, eller ønsker å lære litt og få oversikten over hans arbeid:
---
En fin dokumentar om Matsu - "Art is trash without social impact".
---
Hans instagram her. Aktiv på SoMe

---
Tomokazu Matsuyama - In and Out |
Hans siste prosjekt som gikk "live" idag

Det slippes to trykk, via lotteri kun for Japan, såvidt eg forstår det.
Det er et enkelt verk og en triptych som lanseres.
Om noen har en bekjent eller venner i Japan, gi meg gjerne en lyd

---
Har dog tatt til takke med boken enn så lenge, og håper å lande triptychen på sikt

Her kan man kjøpe boken her (usignert, da den signerte solgte ut på minuttet):
---
Hans utstilling åpner nå: https://www.kotaronukaga.com/projects/boom-bye-bye-pain/
Press release på engelsk - EN_TomokazuMatsuyma_PR_0430.pdf (4,1 MB)
Noen av våre verk av Matsu: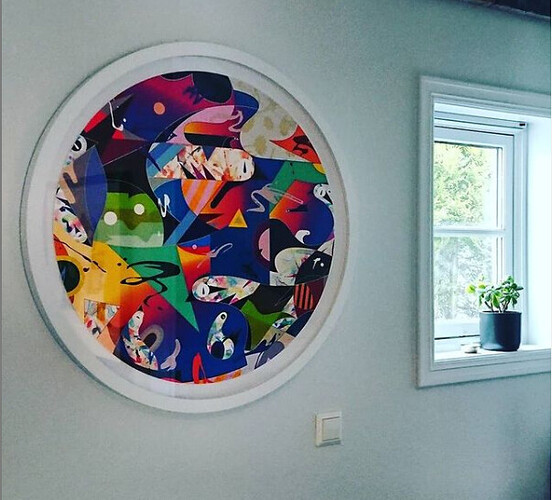 Anbefaler boken veldig om du er interessert i å se og lære mer om hans verk